The King of the Rail and Gap contest was held on the 29th November 2009 at East Coast Park Skatepark (ECP). Because ECP is massive (2 1/2 football fields) it is very difficult for skateboarders to perform lines or runs without tiring quickly. It is also very difficult to judge a contest when the park is this large.

The solution to this problem is the "Best Trick" format where instead of using the entire park only a few obstacles are skated. Who ever does the hardest or best trick usually wins.

Today the obstacle was the 12 stair handrail. The person to perform the most difficult grind on the rail and the toughest flip trick would be crowned "King of the Rail" and "King of the Gap"

What made this contest fun to watch was the insane bails that went down. This is after all the hardest obstacle in the skatepark besides the Death Bowl(I'm coining this name right now). When someone landed a trick it was also pretty rad.

Fortunately, there were no serious injuries and 2 skaters each walked away with SGD $1,000 Cash. (Usually at contests they give you a cheque or a ask you to pick up your money at some office miles away from where you live). Not this time!

King of the Rail winner: Joey, Malaysia, Backside Smith grind, sponsors: Krookz and Converse

King of the Gap winner: Feroze, Singapore, Backside Kickflip 180, sponsors: LSP and Vans

Big shout outs to Interstate for organizing the event and all the other skateshops for making the event worthwhile!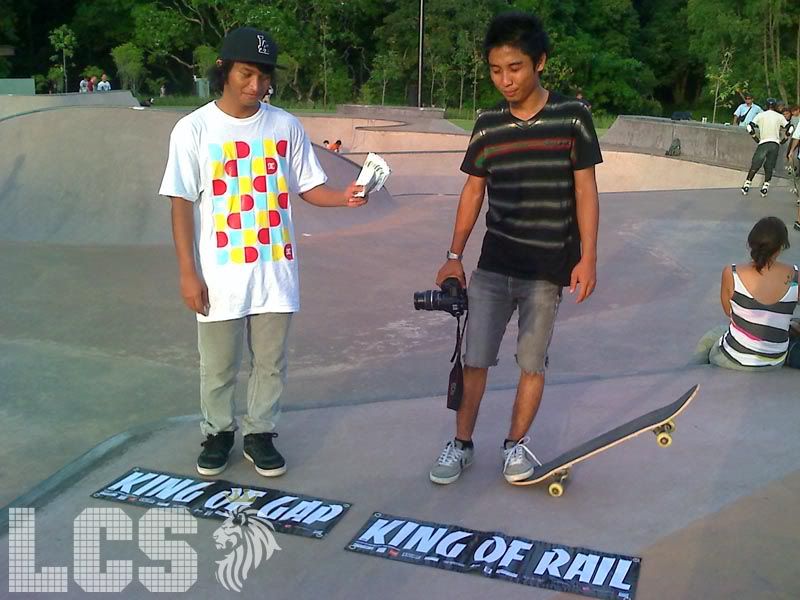 Winners, Feroze and Joey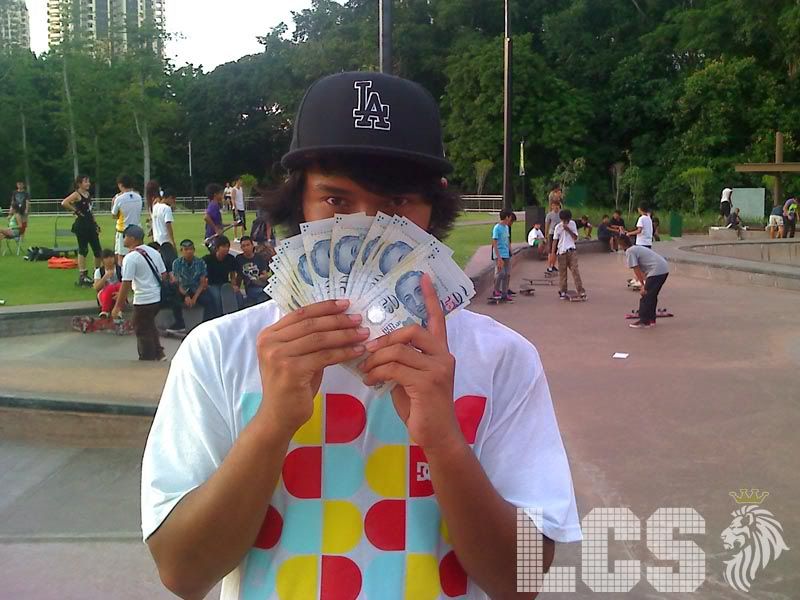 Feroze using his dollar bills to shade him from the sun, fame and fortune that comes along with skateboarding.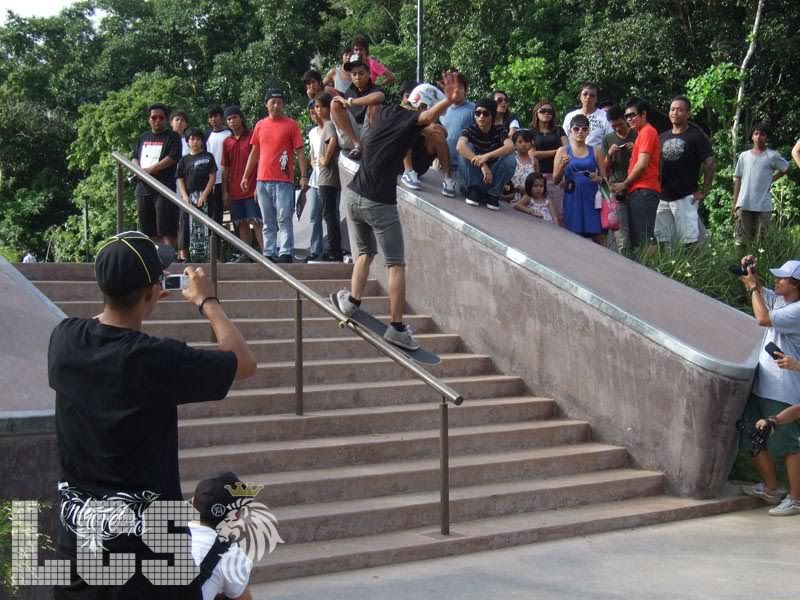 Joey with his winning trick, backside smith grind.
King of the Rail and Gap Highlights